WEB DEVELOPMENT
Website Design and SEO
Need a website designed or developed? Want your website to rank higher in Google with better SEO? We can help with our expertise in web design and web development! See below our past and present clients and their websites we have designed/developed for them.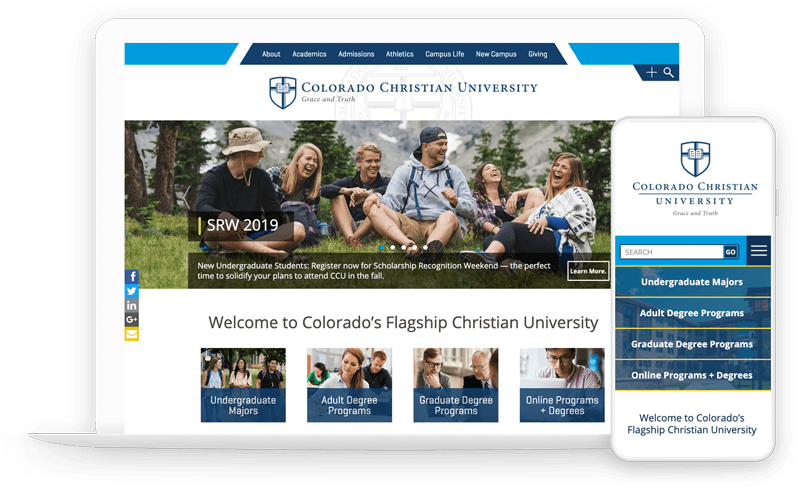 Colorado Christian University
We designed the UI and UX of the whole CCU website. It was great to design the whole look and feel of this amazing university's website.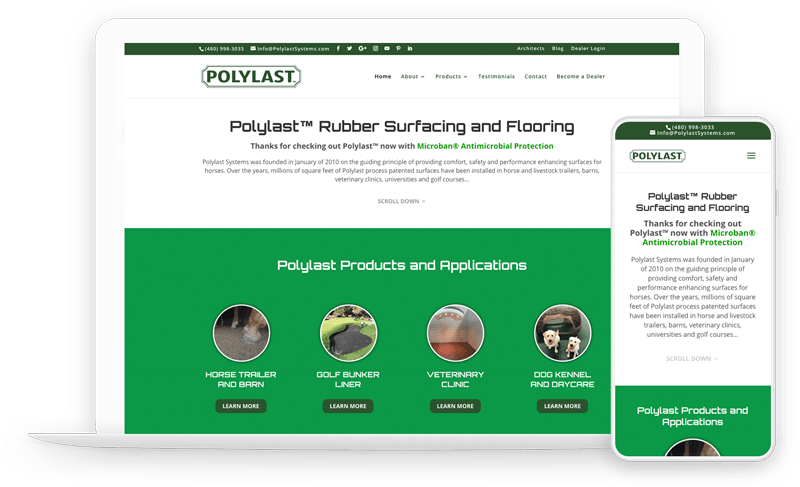 Polylast Systems
Polylast rubber flooring and surfacing company needed help updating their aging website. They have seen great success after the redesign.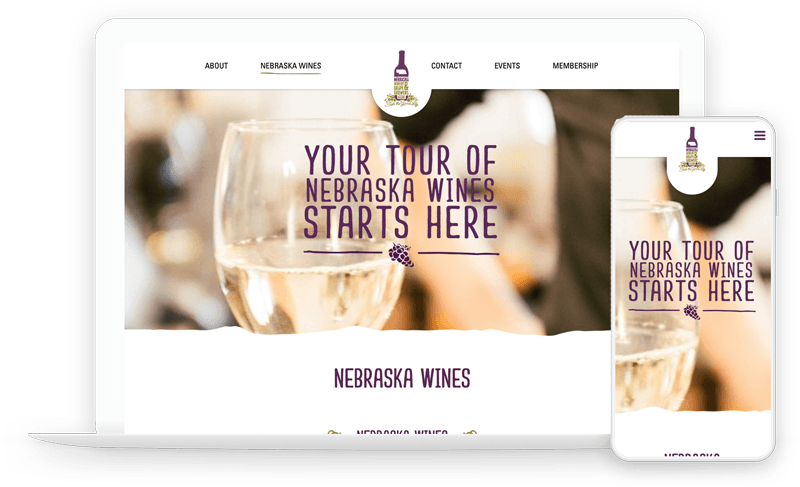 NWGGA Website
Nebraska Winery and Grape Growers wanted to update their website to WordPress. So we incorporated their branding into the redesign.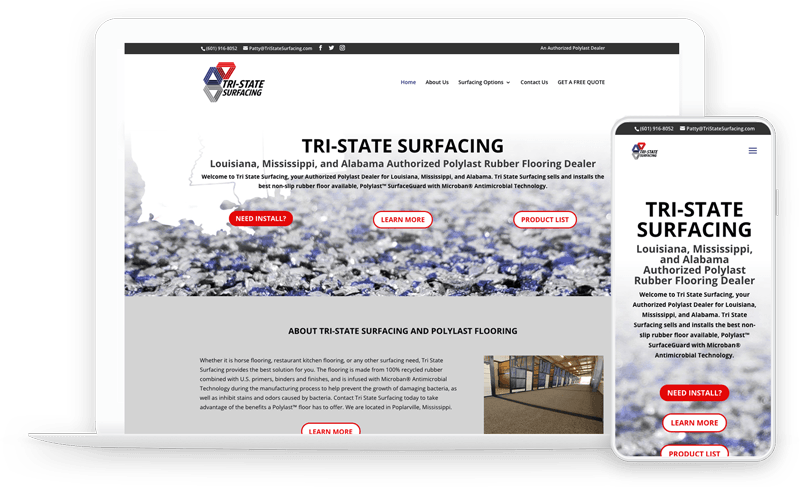 Tri-State Surfacing
Tri-State Surfacing already had a pretty sound website but needed help with SEO and copy rewrite to help drive more traffic to the website.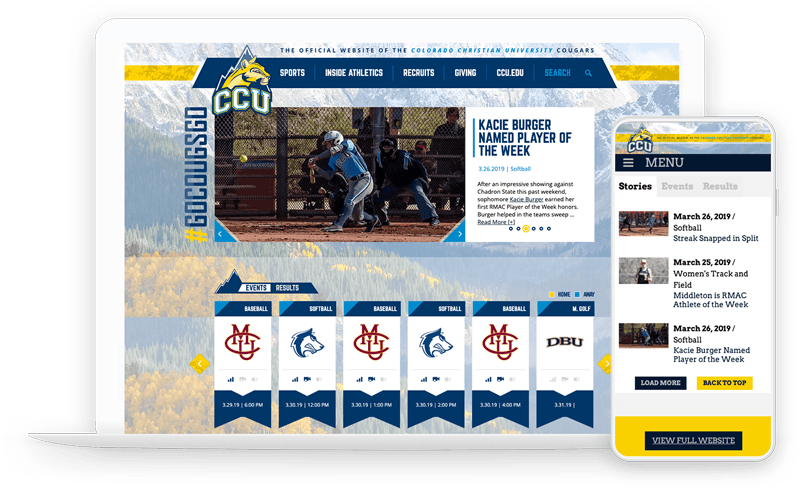 CCU Athletics
Before redesign the main CCU website (ccu.edu) We were given the task to give the CCU athletic website a face lift and match current branding.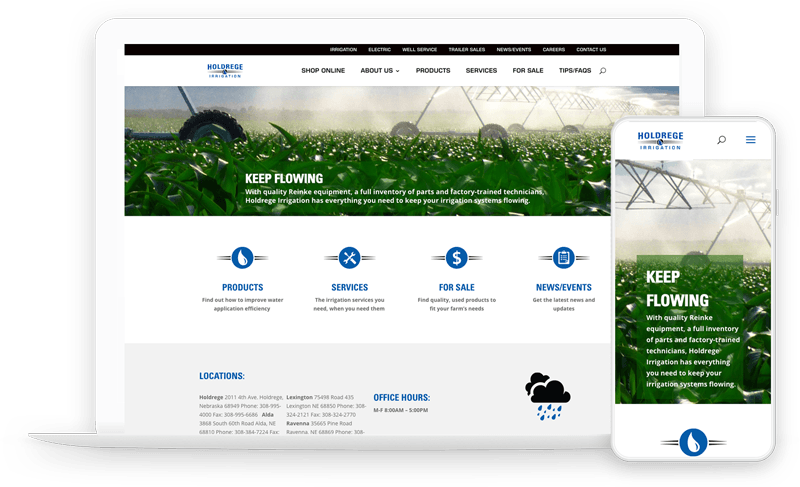 Holdrege Irrigation
Holdrege Irrigation didn't have much of a website and needed help getting one off the ground. We think we did a pretty sound job.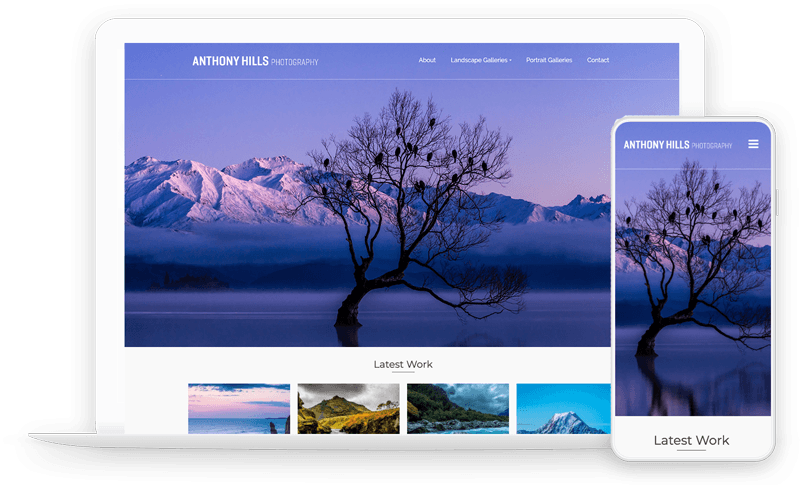 Anthony Hills Photography
Anthony Hills is a professional photographer from Australia and wanted to get an online presence where people could see his work.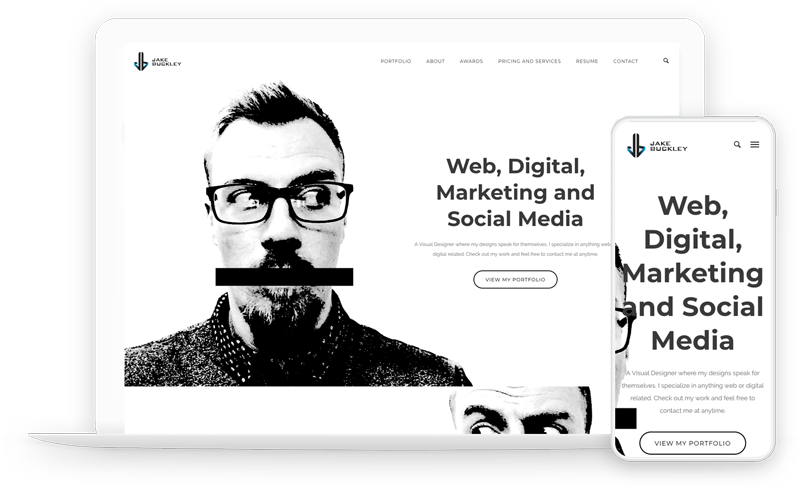 Jake Buckley Design
Jake Buckley is the owner of Top Buck Marketing but also needs a website to showcase all of his past and present web/graphic design work.
Need Help with SEO? or Redesign? Website not Mobile Friendly?
It's clear that digital and online marketing has its advantages, so if your business hasn't had their website redesigned in the last three years you are falling behind the competition. The average company redesigns their website every three years. The right website UI and UX design will lead to increased traffic, better SEO, higher conversion rates, improved brand loyalty, and much more. Search Engines such as Google change their algorithm daily, so if your website isn't being managed properly it is falling behind or loosing rank. There are virtually no reasons not to have a modern looking website because your website is a virtual representation of your company and its product. More and more customers are on the web and making purchasing decisions based on a business's website. Since it is so cost-effective, there is hardly anything to lose. Your competition has probably just redesigned their website or working on one, so don't let them take your potential customers. The sooner you start, the sooner you'll see growth in your business.
A strong domain name
Your web address is the first thing you should think about. Domain name registrars such as GoDaddy.com can sell you these affordable '.com' addresses are the most expensive, but worth paying for given that they're the most professional. Make sure to pay for an upgrade if you're currently using a '.wordpress.com' address.
Readability
Any text on your website needs to be easily readable. This might sound obvious, but too many people building their own websites on WordPress fall trap to using the wrong colored text over the wrong colored background or using a bad font. If you're not sure whether your text is easily readable, ask a friend or family member who hasn't seen your website to tell you what they think of it at a glance.
Easy navigation
'Navigation' is a term for how easy your website is to find one's way around. Users shouldn't be struggling to find information such as contact details or log-in details. There should be an easily accessible toolbar that directs users to the most important pages.
Fast page loading
A slow website will quickly put people off. There are multiple reasons why pages might be taking ages to load – you could be using too many plug-ins or simply be overloading your website with ads. If you're using a website builder like WordPress, it could be worth getting help from a WordPress speed optimization service to make your site run faster. Websites built from scratch are usually less likely to run slowly, although these do require someone with coding knowledge to build.
Search engine optimization
The problem might not be that users are put off by your website when visiting, the problem might be that they're not visiting in the first place because they can't find your website to begin with. This is usually due to low search engine rankings (i.e. you appear on the tenth page of Google).
Social media integration
Having social media is becoming as important as having a website, offering a news feed for keeping you clients in the loop as well as attracting new business. If you have a Facebook and Twitter page for your business, it's worth advertising these pages on your company website. Various plug-ins can allow people to quickly follow you on Twitter or like your page on Facebook from the homepage of your website.
A good online reputation
A company website is a good place to show off your achievements as a business. Consider having a testimonials page for letting visitors know what previous clients have said about your company. You may even want to fix a quote from a happy client on the homepage of your website.
Website security
Security is also paramount when owning a company website – both your security and potentially the security of your clients. Hackers are more commonly targeting company websites either to damage their reputation, steal private details or to redirect users for their own financial gain.
Smartphone friendliness
Not everyone searching for your business will be using a PC. People are now using the internet on other devices such as tablets and smartphones, and your website will most likely display differently on these devices. Try searching your website on your phone and see if there are any major differences that may need adjusting.
Clear brand identity
Your website needs to reflect your brand. If you've already got a logo that is used on t-shirts or business cards or a shop sign, make sure that this logo is also featured on your website. If you don't have a logo already, it could be worth paying a logo designer to create one for you.