About US
About Top Buck Marketing
We are located in Phoenix, Arizona but are a national company. We manage your social media accounts, boost SEO and redesign websites. We know your website and SEO is important but social networks are now a substantial part of every marketing strategy, and the benefits of using social media are so great that anyone not implementing this cost-effective resource is missing out on a phenomenal marketing opportunity.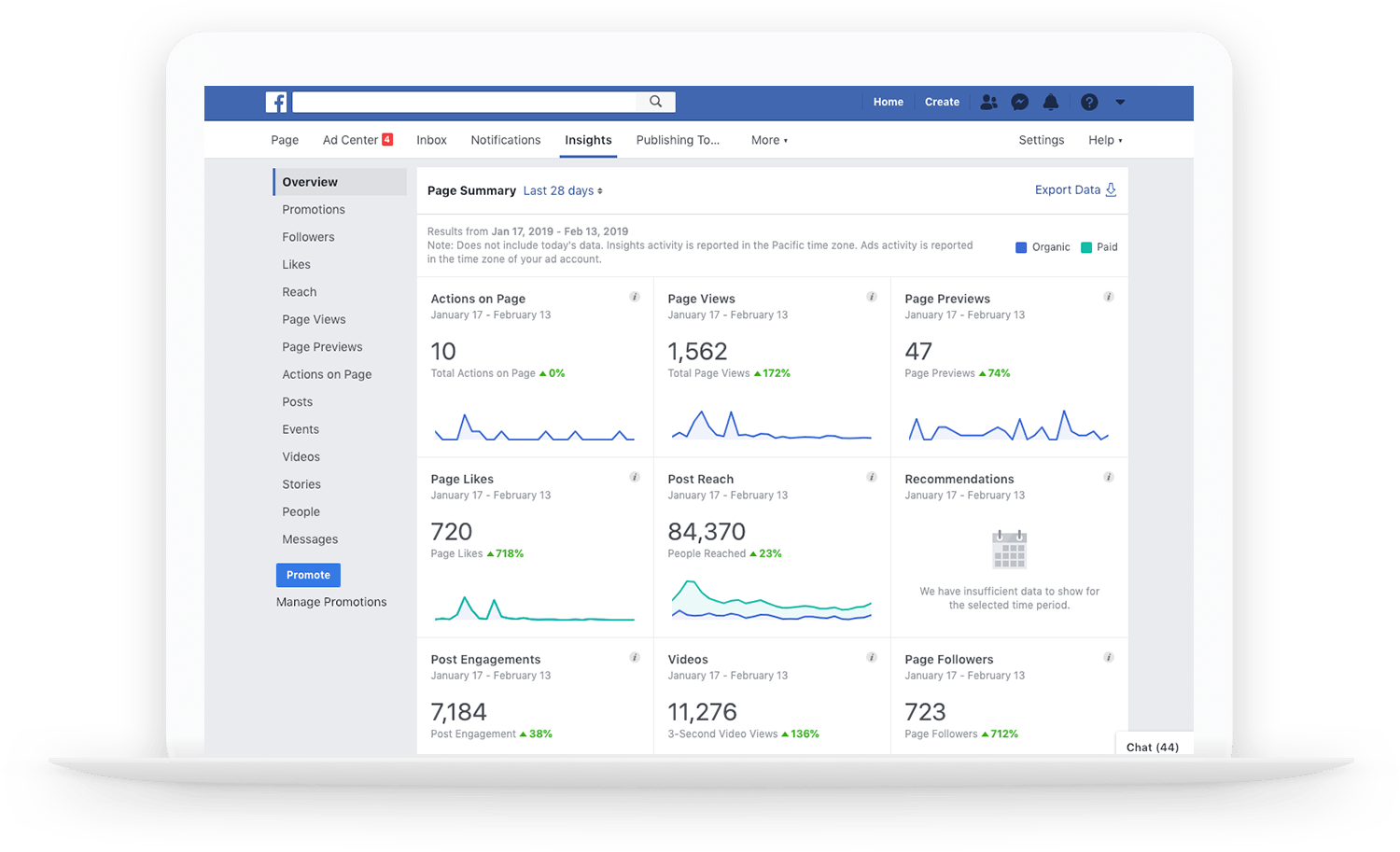 Social Media Marketing is Centered Around Clients & Their Business.
According to Social Media Examiner, about 96% of marketers are currently participating in social media marketing, but 85% of participants aren't sure which tools are the best to use. With our help, we will diminish the confusion by thoroughly explaining the advantages of using social media to market your business.
Social media is one of the most cost-efficient digital marketing methods used to syndicate content and increase your business' visibility. Implementing a social media strategy will greatly increase your brand recognition since you will be engaging with a broad audience of consumers. Without utilizing social media as part of your marketing strategy, you'll have much more difficulty reaching anyone outside of your loyal customer circle. Every social media profile you add to your marketing mix is a gateway to your website, and every piece of content you post is another opportunity to acquire a new customer. Although posting on social media might get your business some site traffic, more effort than that is required to see significant success. Search engine optimization is very important for achieving higher page rankings and obtaining traffic to your business website.
Mobile Friendly Website Design Centered around SEO & Conversions
Search Engine Optimization (SEO) is one of the hardest parts of running a website. The way Google and other search engines rank your website changes constantly. This means you need to keep up with the latest SEO developments if you want to outpace the competition.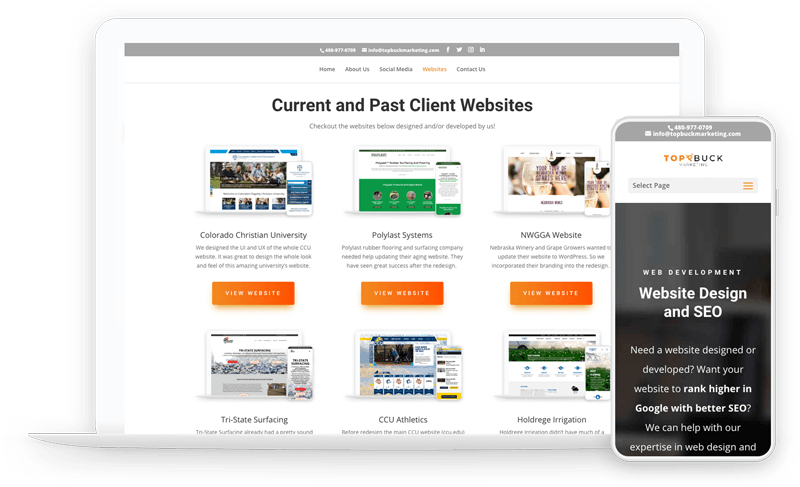 SEO is essential to the user experience. Good SEO practices allow users to find, access, and absorb higher quality content much easier—now more than ever. … When using site maps this means nonstop communication with search engines, they are exchanging information on what the website contains in terms of content. SEO Web Design is a way of designing and developing websites to make them search engine friendly. Making a website SEO friendly means the search engines can crawl each page on the website efficiently, interpret the content effectively, and index it in their database.
If you have an existing site, or plan to develop one in the near future, it's important to understand the characteristics that can make or break the effectiveness of your online investment. An unattractive or poorly built site will do more to hurt your business than to help it. A site must be visually appealing, polished and professional. Remember, it's reflecting your company, your products and your services. Your website may be the first, and only, impression a potential customer receives of your company. An attractive site is far more likely to generate a positive impression and keep visitors on your site once they arrive. As businesses large and small continue to populate the web, your challenge is to attract and keep users' attention. Ideas like this are what PR professionals pay attention to keep their businesses successful.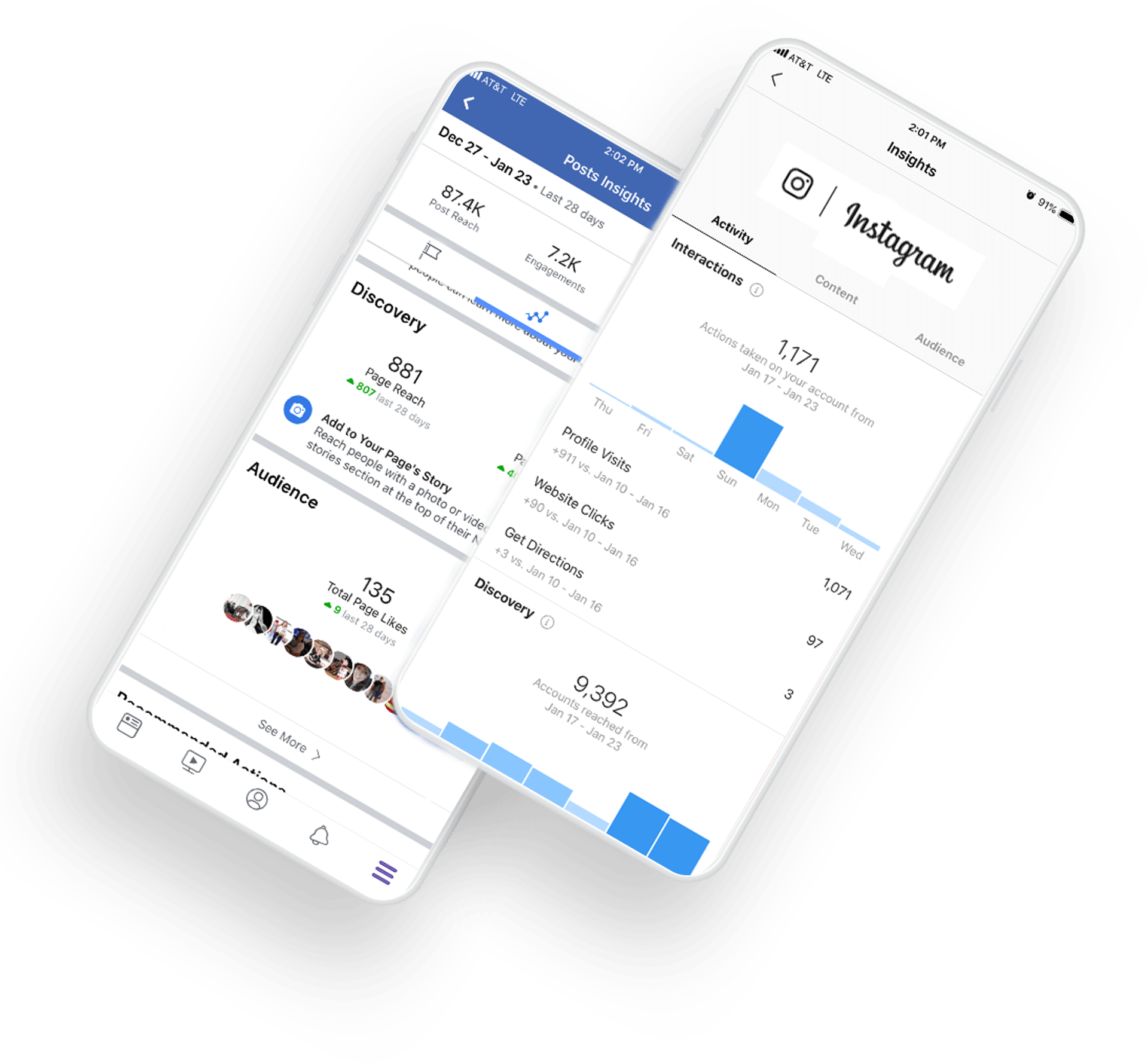 Our Values
We work hard to get your company more business with ethical and hardworking practices. We get you organic followers and likes! We won't get you banned by using robot users.
Diligence
Your social media accounts and website traffic will grow with our experts managing your platforms on a daily basis. Posts will be effective and keep giving you more followers and likes. Our team will be diligent in answering comments and messages. We will forward all messages on to you as well. 
Education
We are dedicated to staying current with social media and website trends and technology. Be at ease as we do the research to make your pages the most effective they can be. What are Stories, Tagging Someone, or Hashtags? Don't worry we know and will use them to broaden your social media reach!
Consistency
Depending on which of the 4  social media plans you choose we will consistently post at the most effective times during the week and day. Social media is all about be consistent and giving your followers content they remember and can trust. Quality over quantity!
Social Media Management Details
Profile Creation & Update
Monitoring Comments & Messages
Joining & Following Relevant Users